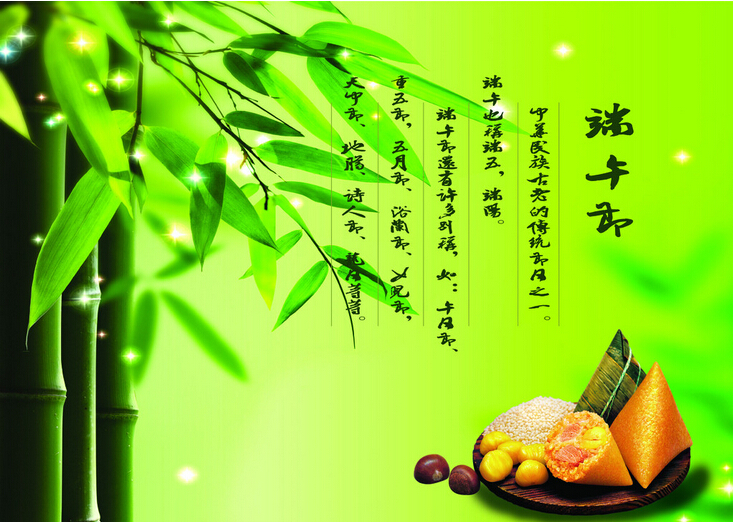 Dragon Boat Festival holiday holiday notice: holiday time is June 20 --22, 23 normal work, thanks to encourage and support new and old customers has always been!
Dragon Boat Festival for the fifth lunar month every year, also known as the Dragon Boat Festival, May Day, five days before the Spring Festival ...... Dragon Boat Festival holiday illnesses and epidemic prevention, after the patriotic poet Qu Yuan and Ming martyred in this day evolved into the Han Chinese people pay homage to Qu Yuan, the Chinese nation and the lives of noble feelings festival, followed so far, in the name of Qu Yuan immortal, patriotism also spread to the rest of China. But there are exceptions, Soochow area not traditionally commemorate Qu Yuan Dragon Boat Festival, but was put to commemorate the May 5 Oe of Wu and Yue region to hold dragon boat races and customs of tribal totem worship in this date is earlier than spring and autumn for a long time . Dragon Boat Festival to eat dumplings, dragon boat racing, hang calamus, wormwood, leaves, smoked herb, Angelica, drink wine on them customs. "Dragon Boat Festival" as one of the national holidays, and was inscribed on the World Intangible Cultural Heritage!
I hope you reach out and accept-Mastery people Yingying the blessing; in your future days, so happy flowers open was brilliant fragrance.
Dragon Boat Festival day, along Mastery staff send a blessing to you, wish you happiness and joy really happy Dragon Boat Festival!