Shun Mastery 2016 Spring Festival Holiday Notice: February 4, 2016 - February 14, 2016 Happy New Yea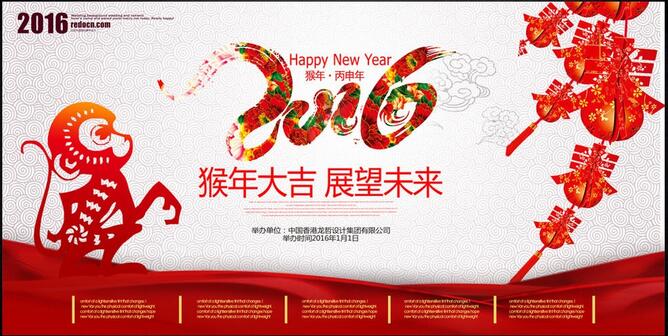 Spring Festival approaching, to celebrate the traditional festival of the Chinese family name, so that all the people who can happily live a happy and auspicious Spring Festival in 2016, as much as possible together to enjoy the joy and the joy of the holiday with their families. Development of the company combined with the operating conditions and care for employees, according to the "Decision of the State Council on Revising <National Holidays and Festivals approach> of" and related systems requirements. 2016 Spring Festival holiday company as follows:
The company arranged holiday time: February 4, 2016 (the twelfth lunar month twenty-six) until February 14, 2016 (Lunar New Year 7), February 15 (lunar calendar eight early work properly)
During the holidays, please be sure to pay attention to personal safety, at the same time, the company requires all employees must reach the company at February 15, 2016, to ensure the normal work.
Notice is hereby!
Shun Mastery staff: I wish you good health! Happy holiday! Family Fun! ! !